NEWS – Play As Nintendo Staff in Miitopia Via QR Codes
Nintendo has released an image of four QR codes. Each code can be scanned and used with the 3DS game Miitopia. The Nintendo staff include Mr. Koizumi, Reggie, Mr. Aonuma, and the legendary Mr. Miyamoto.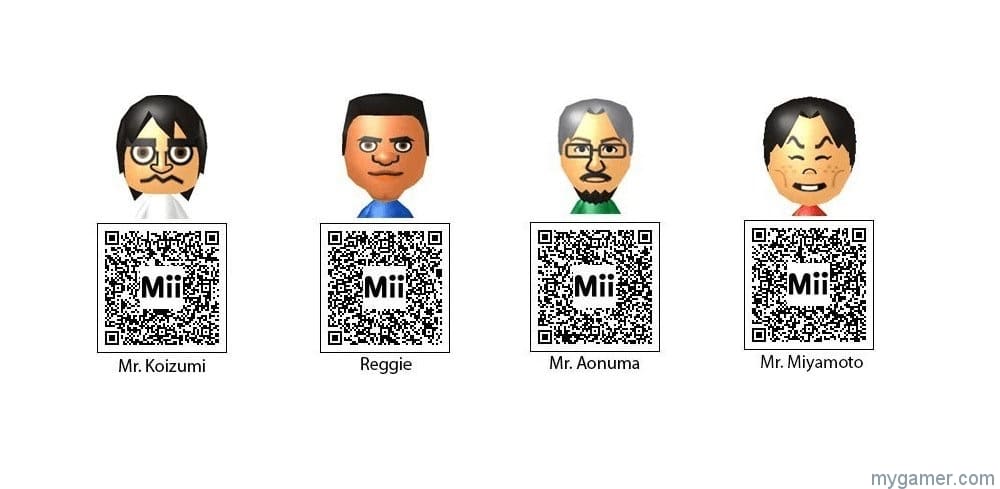 There is a free demo of Miitopia available on the 3DS eShop so you can try out the game for yourself.